Red River Brewing Company, founded in 2018, is Red River's first and only brewery and is located in the mountains of northern New Mexico. Born out of a love of beer, RRBC's a local, family run business in the beautiful town of Red River. Locals and tourists alike flock into the new brewery to socialize, eat, and listen to live music once the sun goes down. With great service and friendly staff, Red River Brewing Company will become your newest Red River tradition.
Beginning as a booming mining camp in 1895, Red River is rich with character and history. Gold, silver, and copper attracted hopeful miners from all over the west. Today, Red River is equally as rich but now with outdoor activities, beautiful wildlife, and family fun. The addition of Red River Brewing Company in 2018 helps tell more of the story of Red River. The brewery building mimics the aesthetic of an old mining town, while the beer and dish names hint some of the local legends and specials.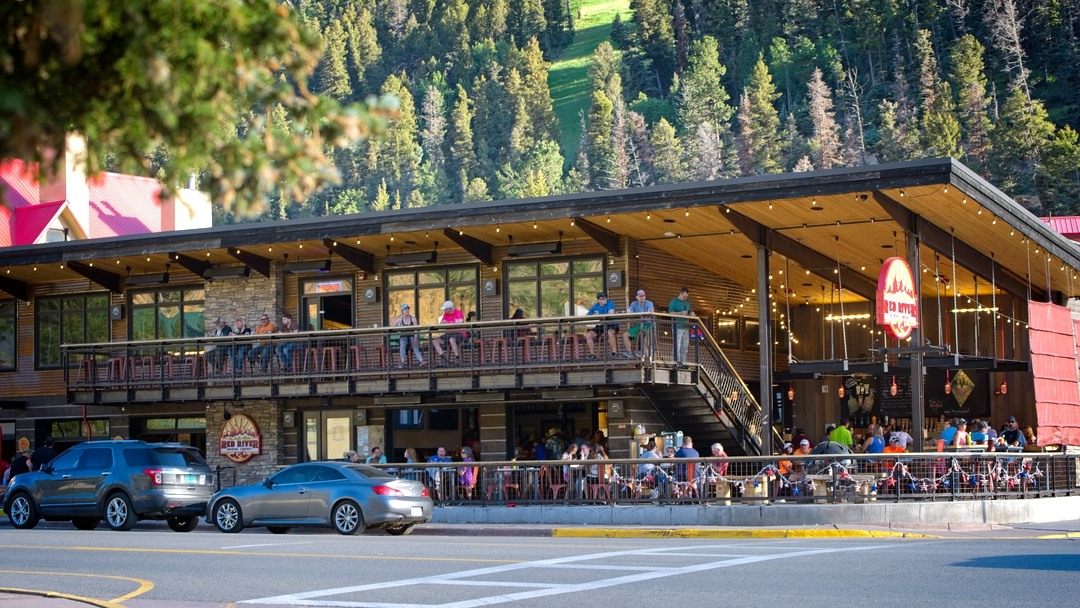 Our Beer, Cocktails & Spirits, and Food
We hand craft all of our beer and spirits from scratch right here at Red River Brewing Company! We currently have 12 beers on tap with one additional tap always reserved for our house-made root beer. Our bartenders whip up specialty cocktails using our own Vodka, Rum, Gin, and Agave Spirit (we can't call it Tequila since we're not in Mexico, but it's Tequila) distilled from raw ingredients in-house. We're making Whiskey too but that won't be ready until the fall of 2022 since it needs to age for a minimum of 3 years first. Patience is a virtue, right?

Our building allows visitors to view everything going while we are brewing and distilling because of the large windows directly facing the production area. If you are interested in learning more about how we make our spirits and beer, you can schedule a tour with our master brewer / distiller.
With a full-service kitchen, open for lunch and dinner, RRBC is great for hungry hikers, tired skiers, and families. Our food is a mix of New Mexico staples, Texas traditions, and modern twists on bar fair. If you're feeling thirsty but you can't stay long, our beer and spirits can be purchased to-go.

Our Awards


Since Red River Brewing Company opened, we've won several awards: